NAC Minimum content requirements for anaphylaxis training for schools and children's education and care (CEC) services

NAC Minimum content requirements for anaphylaxis training for schools and children's education and care (CEC) services120.84 KB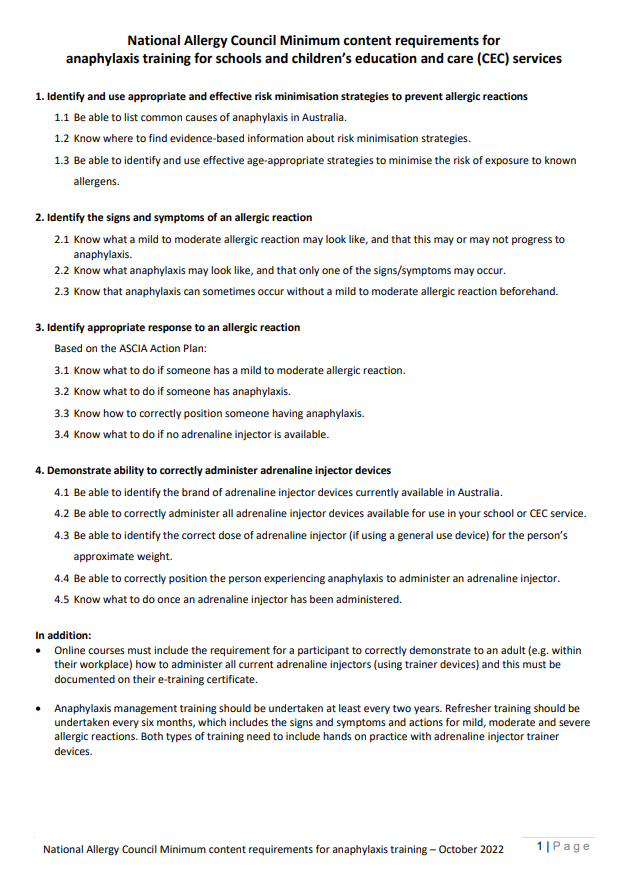 All staff have a role in anaphylaxis prevention and management and should know how to prevent, recognise and respond to anaphylaxis.
The National Allergy Strategy has developed minimum content requirements for anaphylaxis training in schools and children's education and care (CEC) services to help staff working in schools and CEC services to choose appropriate anaphylaxis training.
There are a range of different face to face and online anaphylaxis training courses available and it is important that all the items identified in the minimum content requirements are covered in the training course. Staff should use the minimum content requirements to help them identify if the course they are planning to complete meets the requirements.
Content created October 2022.